Stories
By Texas Inmate Families Association
Dec 02, 2016
By Justice for Families
Dec 02, 2016
By Nation Inside
Nov 23, 2016
By Release Aging People in Prison
Nov 03, 2016
The Maryland Parole Commission recommended Eraina for release. That recommendation was denied in 2011.
By Release Aging People in Prison
Nov 03, 2016
Fueled by our grief over the death of John MacKenzie in his 40th year in prison and after his 10th parole denial, we must now push forward and make a change. It is time to get the Board to release our elders, our family members, the thousands of people in New York prisons who have […]
By #StopTheHeat – End Abusive Conditions in Prisons
Oct 28, 2016
Abusive heat, cold and humidity are serious issues in prisons across the country
By Stop Prison Abuse Now
Oct 16, 2016
Summary of Meeting with State Attorney Katherine Fernandez Rundle on October 11, 2016 to Discuss the Progress of the Investigation of the Death of Darren Rainey on June 23, 2012 Attending: Howard Simon, Executive Director of the ACLU of Florida; Shirley Johnson, President of the Miami-Dade NAACP; Amy McClellan, Marilyn Lieberman, George […]
By Campaign to End the New Jim Crow
Oct 03, 2016
Victorio is an activist whose commitment to justice began at an early age -- he talks about one of his earliest memories.
By HEARD
Sep 20, 2016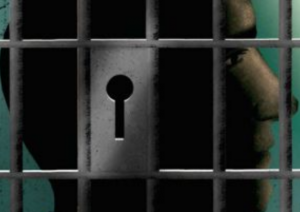 After nearly six years of all-volunteer advocacy by our organization, we were able to get a top executive at a the largest prison phone company (Global Tel Link) to blog about the importance of videophones in prisons across the nation! Anthony Bambocci blog mentions our Deaf Prisoner Phone Justice Campaign advocacy and our support of […]
By Re-imagining Justice
Sep 14, 2016
To hear the stories of Vermonters that have had the misfortune of becoming involved with our criminal legal system, check out the Stories Project. Watch clips, read excerpts of letters and poetry!