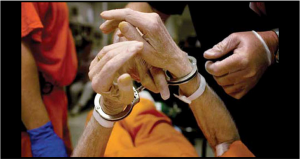 I was born March 11, 1905. I came to prison in 1953. My name is #046427.
I was sentenced to 18 yrs. for aggravated assault. I am still in an Arkansas prison
There may be some people that should not get out of prison, but a lot of the men and women that are there should not be. They have been there 30, 35, 40 years with no hope at all.
Are you the same person that you were at age 20, 30 or even 40? Surely not, neither are many of these men and women.