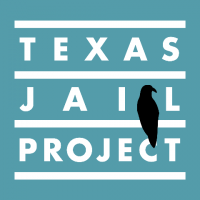 Texas Jail Project is collecting people's stories about their experiences while incarcerated in a Texas county jail, before their case is decided—when they are pretrial. We urge former inmates, family members, or friends to send us their stories.
Visit us atwww.jailhousestories.org
Follow us at www.facebook.com/texasjailproject
Connect with us
About Us
We listen, inform, and advocate… to improve Texas county jails.
Since it's beginning in 2006, the Texas Jail Project has sought to improve the conditions of confinement for those held in county jails in Texas. In 2014, we launched our new "Jailhouse Stories" campaign which aims to look specifically at the experience of inmates who are incarcerated pretrial – that is, before they have been convicted and while they should still be considered innocent until proven guilty. Approximately 60% of people in Texas county jails are considered pretrial and often times remain behind bars simply because they are too poor to post bail while they wait for their case to be settled. Such detention can have devastating effects on individuals and their families – including the loss of relationships, jobs, and health. We are collecting the stories of people who have experienced staying in county jail pretrial in order to show the need for a new approach to pretrial detention. Policymakers, the media, and our communities need to know how much the current system is having negative impacts on families and neighborhoods across the Lone Star State. Will you help us share these stories and create a more just and fair approach to public safety and incarceration?