A mother and father's heartbreaking story about how good policies on papers don't necessarily result in good practice in life.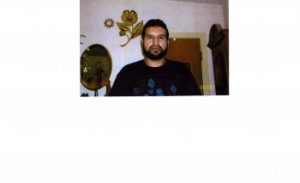 At the Mercy of Bexar County, 2015, by Margarita McAuliffe with Diana Claitor
It was close to 100 degrees last July when Gregorio and Carlota Torres walked the long sidewalk from the public parking garage to the Bexar County Detention Center in San Antonio, Texas. The walk was especially hard for an older disabled couple who had just made a ten-hour bus ride from El Paso, seeking their missing son, Julian.
He had disappeared three months earlier, and since the 32-year-old has epilepsy and has been diagnosed with bipolar disorder and paranoid schizophrenia, Julian's parents had reasons to worry. They were actually relieved to find that he was incarcerated in San Antonio. But when they finally journeyed to the Bexar County jail, they found out that Julian wasn't there—he had been taken to University Hospital at the Medical Center. Jail staff couldn't tell them why he was there or when he'd been moved.
Julian Torres was in the Intensive Care Unit.
"He was in really bad shape," says his father. "He seemed to be in a coma."
He had two tubes in his throat, and his hands were restrained. He was being watched by a deputy who gave them permission to approach.
"When he heard his mother's voice," Gregorio said, "he tried to turn, but he couldn't because he had a neck brace on. He was able to turn just enough to see us though. It perked him up a little. He was glad to see us."
The deputy stopped Carlota Torres when she bent to hug him.
Gregorio said, "We stayed and spoke, and all Julian could do was listen because he couldn't speak."
From two doctors, they learned he had been in the hospital for a week, and that he had been placed in ICU the day after he arrived. "According to what we were told, Julian had started hitting his head against the wall in the jail," Gregorio Torres explained. "He lost consciousness and his head hit the floor. While he was unconscious, he started having a seizure. He aspirated saliva and that caused the pneumonia."
The Torres didn't know how long the seizure lasted, who noticed it, or what was done. They didn't receive any documentation, and there was nobody to answer their questions.
"It looks like nobody did anything to help him."
This was despite the fact that Gregorio had called the jail medical department in early June and told a staffer the name of Julian's medications and that he also had seizures. The staff person said she would document the information and email it to those responsible for providing care.
On Wednesday, July 23, the Torres talked to a different doctor at the hospital. She said that Julian would be there another two weeks, probably for a mental health evaluation.
"She assured us that if Julian was going to be transferred, he'd be transferred to where patients who needed medical attention would go…. My wife felt relieved in regard to that," Torres said.
Gregorio and Carlota spent as much time as possible with their son, even sleeping in his room the last night before returning to El Paso. By the end of their stay, Julian had begun to improve. When still another doctor confirmed that Julian would be evaluated, probably sometime the following week, they were optimistic about Julian's recovery. They could even envision his return to school; he had been studying to be a medical assistant and was close to earning his certification.
Gregorio and Carlota rode the bus back to El Paso Saturday night, arriving home on Sunday morning, exhausted but relieved to know where their son was and that he was recuperating. The next day, however, they received a phone call from Virginia Yeary, a hospital social worker. Julian was being released on his own recognizance to San Antonio's homeless shelter, Haven for Hope—two days after being moved out of ICU. The Torres were stunned. Julian's father told Yeary that his son couldn't be on his own. He had no medications and wasn't responsible. She said the doctors had evaluated him and said he was fit to go.
He was released on the 28th of July,
"It was too quick, too fast. He wasn't ready," Torres said.
Gregorio Torres called on Diana Claitor, executive director of the Texas Jail Project, who had introduced herself to the Torres family outside the jail back in July. Now he asked her to help them find Julian. Claitor spoke with a Haven staff member who said they couldn't reveal who was staying at the shelter due to privacy laws—not even to family members. She suggested that the family file a Missing Person Report. The San Antonio Police Department could get that information and then let the family know whether or not Julian was there.
Unfortunately, it turned out that SAPD could only confirm that Julian had been released to Haven for Hope—which his parents already knew—but not whether or not he was actually there. Ten days later, his parent still had no idea where he was or what condition he was in.
At the same time the Torres family's nightmare was unfolding, Kaiser Health News published two articles about the San Antonio/Bexar County Restoration Center. The Restoration Center is a joint effort of the local courts, the San Antonio Police Department, the Sheriff's Department, and the hospitals. It's designed as an alternative to jail with integrated services for people with mental illness.
Leon Evans is the director of the Center for Health Care Services, Bexar County's mental health care system. He says that San Antonio is the only major city in the US that has a commitment from the chief of police and the sheriff to participate in such a program.
The Restoration Center is across the street from Haven for Hope, the homeless shelter where Julian was sent. Evans, who came up with the idea for the Restoration Center, says that the center keeps 18,000 people a year out of the jail and emergency rooms, saving the city millions of dollars.
When told about the experience of Julian Torres and his family, Evans had no answer.
"A lot of folks slip through the cracks," says Evans. He admits that even though there are several points in the process of detaining someone where a mentally ill person can be identified, that frequently doesn't happen.
"The jail is probably still full of people who shouldn't be there because they're not identified," Evans said.
The first opportunity to flag an incident as mental health related is when a call is made to 911. According to Evans, operators are trained to recognize signs in the caller's description of events and to ask questions to determine what type of person is involved in the incident. Upon identification of a potential mentally ill suspect, officers from SAPD's six-person mental health squad are dispatched to the location, if they are available.
Nobody could say how often they were not available, and when they are not, regular officers are dispatched to handle the situation. For this reason, it's important for all law enforcement officers to have Crisis Intervention Training (CIT). Evans says that Chief McManus is the only chief of police in the country to require all officers to receive 40 hours of CIT. Most other departments require just 20 hours of training, if there is any requirement at all.  Bexar County Sheriff Pamerleau is requiring all the jailers to go through CIT as well, so they don't use force inappropriately.
Evans said that both the police and sheriff's departments conduct CIT in their academies. They're taught that the command approach does not work well with "illogical" calls, and they receive laminated cards with the names of medications often prescribed to people with mental health conditions. They are also trained on suicide prevention and how to recognize signs of PTSD, schizophrenia, and bipolar conditions.
Evans stated that up to this point, 75% of San Antonio Police Department's 6,000 officers have received the 40-hour Crisis Intervention Training.
If officers called to a scene fail to recognize that an individual is suffering from mental illness, the next possible site for identification is the magistrate's court, where people are charged with an offense and booked into jail. Both Gilbert Gonzalez and Mike Lozito, members of Bexar County's executive staff, have been working on a process to screen people there.
An even more critical point of intervention occurs when the person's history is checked: has she or he ever been a patient at a state hospital or treated by the mental health system in Texas? Personnel at the city magistrate are tasked with screening for mental health conditions and dangerousness. If the individual is determined to not be a risk to themselves or others, they are given a conditional release and told that if they get treatment, they won't go to jail.
The final stage where a person with mental illness or in crisis can be identified is at the jail during the booking process. That is when officers use a legislatively mandated screening form about the person's mental health and are also supposed to use their own judgment to write an assessment. At that point, they can check the statewide database to see if the person has been treated in a mental health facility.
So where in this system of failsafe steps did the break down occur in the case of Julian Torres? Evidently, at every step along the way.
According to the police report, Julian had appeared at a total stranger's door demanding to see some unknown person, referring to "him" and saying , "I know he's in there. Where is he?" and banging on the door. Julian left but soon returned and began "forcefully" knocking on it again. When the resident didn't open it, Julian picked up what is thought to have been a rock and broke the front window. With the homeowner looking on, Julian then reached in through the broken window, unplugged the TV, took it out, and placed it on the ground outside. He then stuck his head in the window; when the resident told Julian the police were coming, he ran off, leaving the TV where he'd set it on the ground. Officer Dominguez soon apprehended him. Julian told him he didn't want to talk. He was booked for Burglary of Habitation – Intent to Commit a Felony – Force.
When the officer took Julian to Magistrate, the system failed again. Somehow, nobody recognized from his appearance, behavior, or the crime he was charged with that he was a person with mental disorders. More disturbing, however, was that somehow the staff didn't discover that he had been receiving care at a mental health clinic for 15 years. If the statewide database had been checked, it should have shown his records.
Eighteen days after he'd been admitted to the jail, Julian Torres was found lying unconscious in his cell.
"I hate to say it, but this family's experience is not that unusual," says Claitor. "Family members all over Texas email and call Texas Jail Project about mentally ill loved ones that are being neglected in county jails. What's ironic about this situation however is that Bexar County is being lauded nationally for its innovative new programs for mentally ill inmates."
Claitor says that while policies and safeguards look great on paper, jail personnel don't always put them into practice.
"Some jail staff does not recognize that the person has an illness or even check the statewide database. In other cases, jails don't provide meds in a timely manner and then, when the inmate acts out, the solution is to lock them down in solitary or in a seclusion cell for weeks—or even months or years. Then they deteriorate even further."
Still, Claitor and other observers of this case believe that Bexar County's policies should have prevented the series of disasters that befell Julian Torres in San Antonio.
"Their many mistakes have resulted in him not only being injured but also caused him to be charged with another crime. How many others are there like Julian?"
Eight months later, on March 26th, at 1:30 am, Julian Torres walked out of the Bexar County Detention Center. He will be on probation for many years, but he is back home in El Paso with his family. Gregorio and Carlota Torres are grateful for that, but they have questions about who is accountable for the many failures that almost ended their son's life.