What happens to young people after they are labeled "felons"? Can they ever really rejoin society? Does their punishment really ever stop? In this moving article by the newest member of the Virginia Parole Board, we hear about efforts to address the devastating collateral consequences to a criminal conviction. Should someone be forever defined by their past?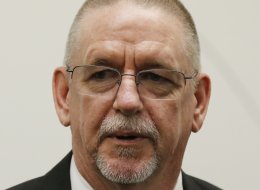 In a recent article in the Roanoke Times, Sherman Lea described some of the devestating collateral consequences to a criminal record, and the ways in which those consequences often stay with the person for the rest of their life. Lea has been a School Board member in Roanoke City, a Roanoke City Council member, a pastor in a local church, and has worked for 40 years for the Virginia Department of Corrections in community corrections. So what does a former probation & parole officer think about hiring returning citizens and people with criminal records?
"Some businesses may express the concern that hiring an ex-offender could lead to an increased security or safety risk. However, during my extensive career in probation and parole, I've observed that employment can be one of the most effective ways of reducing recidivism rates, thereby increasing public safety."
The reality is that most people coming out of our prisons are desperate to turn their lives around, but so few of them ever have the chance. As Lea puts it:
"I have also been acquainted with many men and women who have committed a crime and served time. The overwhelming majority of ex-offenders are committed to leading a crime-free life and living as productive citizens once they are released from incarceration. To achieve this worthy goal they need a chance and a job."
Lea was inspired to work with the Dropout Retrieval Project when she saw firsthand what can happen to so many young people who don't finish school. This work has made a difference in the low graduation rates in the Roanoke City Schools. (Ever heard of the School-to-Prison Pipeline?)
Devah Pager, sociology professor at Priceton University, has testified before teh Equal Employment Opportunity Commission and written extensively about the ways in which criminal records effect employment prosepects for people who are trying to rebuild their lives:
"Especially in the case of stigmatized applicants, personal contact may serve an important means of counteracting employers' initial stereotypes . . . . The evidence from our audit study indeed confirms that personal contact with an employer has a substantial impact on hiring outcomes . . . personal contact reduces the effect of a criminal record by roughly 15 percent . . . the interview provides a key opportunity to assuage employers' concerns."
This is an enormous problem. According to a 2011 white paper from the Nation Employment Law Project, there are more than 65 million Americans with a criminal record – that's 1 out of every 4 aduts in the US. What happens if a quarter of our work force is unemployed or under-employed? This is one of the largely hidden symptoms of mass-incarceration in this country. But the tide is slowly turning on this state of permanent marginalization:
In 1998, Hawaii became the first state to enact ban the box legislation. Since then, companies such as Target and Walmart have joined 11 other states and various municipalities in banning the box. The City of Roanoke, which currently employs individuals with felony convictions, is conducting research on the ban the box movement. If approved, Roanoke would join Danville, Richmond, Petersburg, Newport News, Norfolk, Portsmouth, Fredericksburg and Charlottesville in banning the box on city employment applications.
Ban the box would not only help give ex-offenders a fair chance at obtaining employment, but would also help to ensure that the businesses in the area are fully utilizing the available talent in our workforce, ultimately improving Roanoke's economy.
"Fears, myths and such stereotypes and biases against those with criminal records continue to be part of the . . . decision making for many employers. Business and industry suffers as a result because it is not able to benefit fully from the skills of every potential worker. For our economy to be successful, we cannot afford to waste any valuable talent."
– Naomi Earp, former chairperson of the Equal Employment Opportunity Commission
Lea thinks these changes are finally heading in the right direction:
"I am encouraged by these efforts to put ex-offenders back to work. I hope to see employers in the government and private sectors research banning the box so potential job applicants with felony convictions are not discouraged from seeking employment, thus giving them — and our community — a new hope."
Lea is a member of Roanoke City Council and was recently appointed to the Virginia Parole Board.
CLICK HERE to read the Roanoke Times article.
CLICK HERE to read the NELP's 65 Million "Need Not Apply" – The Case for Reforming Criminal Background Checks for Employment.