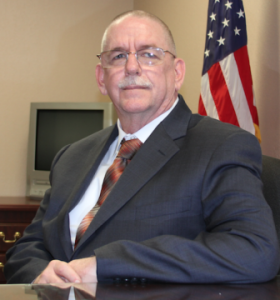 At least one Oklahoma prison is at more than double its capacity and most others are crammed with about 20 percent more inmates than they were designed to hold, corrections officials said Thursday.
Monday is scheduled for the first meeting of a panel of state officials tasked with re-examining Oklahoma's stalled Justice Reinvestment Initiative, and based on the state's prison population, that meeting can't come soon enough for Oklahoma Department of Corrections officials.
Getting the state's prison population down to the facilities' capacity is a top priority, DOC Director Robert Patton said Thursday during a Board of Corrections meeting at John Lilley Correctional Center. The Boley prison is at 130 percent capacity, women's prison Eddie Warrior is at 161 percent and Howard McLeod Correctional Center is at 216 percent of its capacity.
"This is what the senior leadership of the state will look at," Patton said.
The Justice Reinvestment Initiative was a highly touted public-safety measure designed to slow the rate of prison growth. It was signed by Gov. Mary Fallin in 2012, but key provisions were never fully implemented due to politics and funding.
The prison reform package included intermediate revocation facilities where those who violate drug-court rules or probation and parole conditions are held and given treatment instead of being sent to prison, which is a more costly alternative. The reforms also required mandatory supervision of felons who are discharging their sentences on the outside.
But several key provisions remain unfunded. The working group that had been charged with seeing the law through was largely dismantled after its two chairmen resigned out of frustration.
In January, Fallin announced the creation of a six-member panel to develop justice reform measures. Now the plan is to have that panel report its findings to leaders by Dec. 31, 2016.
The committee created by Fallin's executive order will include the governor or her designee; Patton; the attorney general; Senate pro tem; House speaker; and the commissioner of the Department of Mental Health and Substance Abuse Services.
A governor's spokesman said Fallin has always supported the Justice Reinvestment Initiative and the panel plans to study ways to divert nonviolent offenders with substance abuse or mental health problems away from prison and into treatment, counseling and supervision.
Meanwhile, prison officials say they're making room at the overstuffed prisons by double-celling inmates at higher-security facilities and adding beds where they can to the dormitory-style lower-security facilities.
Patton said an important question for the panel will be what offers the state the biggest "bang for its buck": Diverting people away from prisons, adding more probation and parole officers, or dealing with the "big glut" of prisoners caught in the middle.
"Do we address this overburdened population first?" he said. "There's lots of discussions to be held."
He said his No. 1 priority will be to seek funding for additional prison beds.
Cary Aspinwall 918-581-8477
cary.aspinwall@tulsaworld.com
CLICK for link.