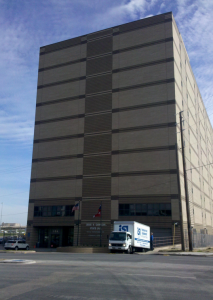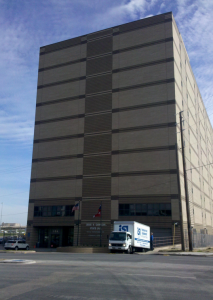 On June 14, 2012, Autumn Miller gave birth to a daughter, Gracie. For many, giving birth is a joy. For Autumn, the experience was markedly different: she gave birth to Gracie at Dawson State Jail in Dallas.
After complaining to guards employed by Corrections Corporation of America (CCA, the company contracted to operate Dawson) that something was wrong, Ms. Miller received a chillingly callous response. According to reporting by the Dallas Morning News, these guards gave her menstrual pads and told her she just needed to use the restroom.
Take Action Below
According to documents in a suit filed against CCA, "At or around 1:30 a.m. on June 14, 2012, Autumn alerted CCA guards to the fact that she was in an extreme amount of pain, was bleeding horribly, felt like she was having a baby, and needed medical attention. She could barely walk."
Gracie came into the world in the toilet of a state jail in Dallas, run by CCA. Four days later Gracie was dead, and her mother was in solitary confinement.
An article by the Texas Observer gave Dawson State Jail the title, "Texas' Worst Jail." Not long after Amber and Gracie's inhumane treatment, Dawson was shut down, and CCA was run out of town.
Flash forward to November 2015. CCA is currently looking to come back to town, to run three transitional homes. Has CCA gone into a quiet room to reflect on its transgressions and come out a new, socially conscious company? No, nothing has changed except that they are racking in more money than ever. In fact, since, CCA is on the record saying that, since recidivism (people released from prison who return) rates are so high, the future looks bright!
Sound like the people we want running halfway houses in our town? Halfway houses which are supposed to be a vital transition point to REDUCE recidivism and better help with reintegration?
On October 20th, the best thing for our county is for CCA to stay out of it. Please show support for Dallas County Commissioners as they do the right thing.