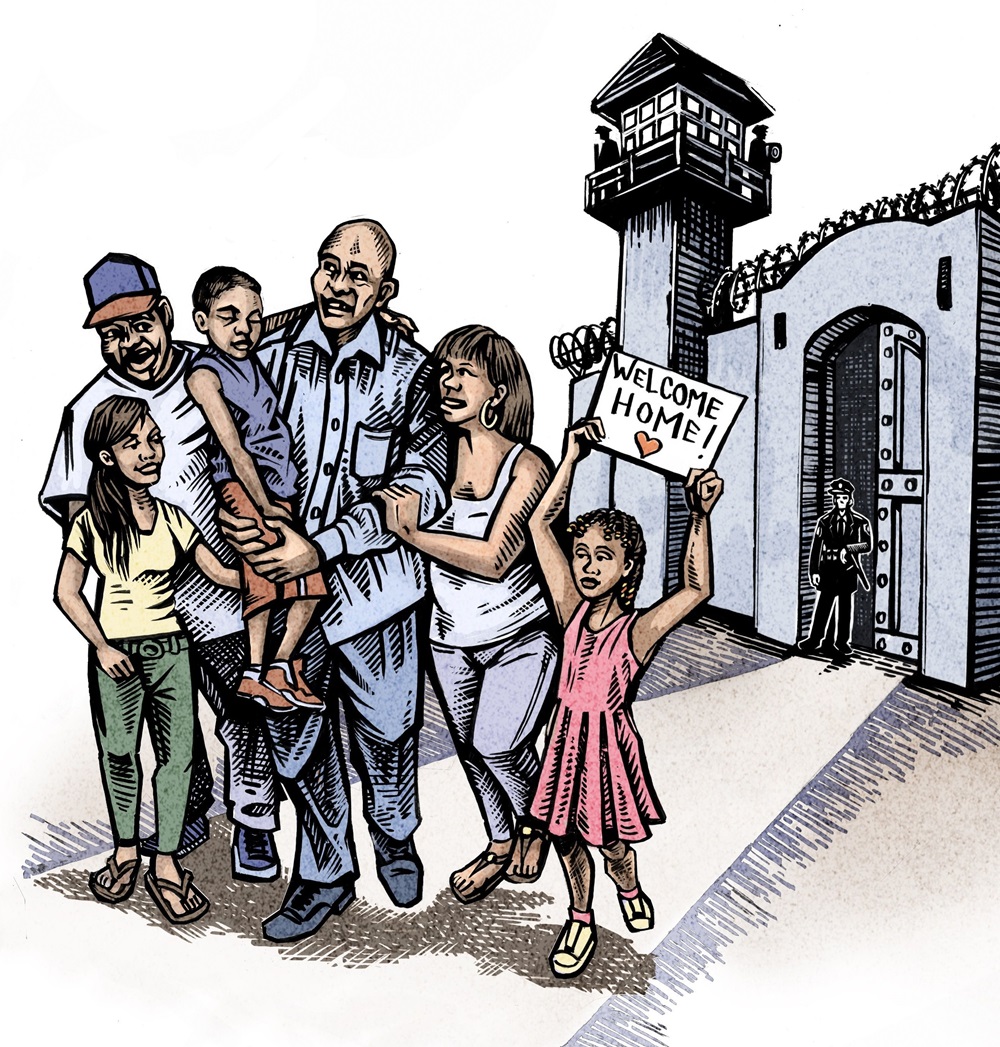 We are a coalition of organizations and individuals working to change unsafe, unfair, and unjust parole policies. This site is a starting point for you to take action, gather information, and stay informed. Together we can pass the SAFE Parole Act!
GET INVOLVED
Connect with us
Facts
Because of the arbitrary and unfair parole process, tens of thousands of New Yorkers are kept in prison regardless of their preparedness or risk of recidivism, the incentive power of parole is negated, New York wastes hundreds of millions of dollars every year, and over a hundred thousand children are torn apart from their family and exposed to poverty.
What is Parole?
An indeterminate sentence has a range of minimum to maximum years, such as 5 to 15.  A life sentence, other than a life without parole sentence, is  an indeterminate sentence with a minimum number of years and the possibility of  lifetime imprisonment.  A life sentence could be 20 years to life, or 25 years to life, or any other range ending in life. People who are sentenced to indeterminate sentences become eligible for parole after they complete the minimum term of their sentence. The parole board then decides whether to approve or deny them parole. A parole denial, called a "hit" in prison slang, is usually for two years in New York State. When the person returns to the parole board for another hearing in two years, they can be denied parole again; this process can continue every two years until the applicant has served her or his maximum term or, in the case of a person with "life" at the end of their sentence, for the rest of the prisoner's life.  Once the person is released on parole, parole supervision lasts until the maximum term has been completed, so for Lifers until the end of their life or until Parole decides to release them from supervision.
What's Wrong with Parole in New York?
Every year over 10,000 people are denied parole.
The average interview before the Board of Parole lasts approximately 3 minutes.
The parole board is currently not required to explain why applicants are denied parole or to specify what accomplishments or programs are required to receive parole.
Many applicants are repeatedly denied parole – some up to 20 extra years in prison – simply due to the "nature of the crime," something that can never be changed.
Parole applicants are judged based on secret evidence in the parole board's files.
Governor Pataki in the 1990s publicly stated his desire to abolish parole altogether for violent offenders, who often are Lifers.  Many Parole Board members and some State Legislators still feel that way.
Why We Need the SAFE Parole Act
The SAFE Parole Act means:
parole denials must provide, in detail, specific requirements that must be met to qualify for parole release, and DOCCS must provide the means to meet these requirements
when parole applicant has successfully met the specified requirements a new hearing will be scheduled and, if good behavior has been maintained, release will be granted
the nature of the crime can't be the sole reason for denial, since it can't be changed
face-to-face video recorded or taped parole hearings
transparency. Parole applicants see everything in their folders that the parole board sees
parole applicants can permit victims to view their psychiatric evaluation, inmate status reports, and parole release plan so victims' statements can be based on a more complete picture of who the offender is today
Why the Nature of the Crime is Irrelevant  
It does not predict the current degree of danger presented by an individual's release. A person's criminal history does not predict whether they will commit a crime in the future. People who are convicted of violent crimes are statistically shown to have the lowest recidivism rate.
It is already considered in the COMPAS Risk and Needs Assessment, where one category addresses criminal history. To consider it again is giving it double weight.
It has become the default reason for denials. The only way to stop it from being abused is to eliminate it.
It is not the Board's responsibility. It is the role of the sentencing judge to determine someone's sentence based on their crime.  The Parole Board's role is to determine each applicant's readiness to return to society without breaking the law.
It makes more sense to empower people by giving them ways to earn their liberty than to break their spirits by repeatedly denying release for something no one can change.
Mass Incarceration & Its Costs
People over 55 have the lowest recidivism rate only 3.5% are sent back to prison for parole violations or new offenses.
The majority of people in prison are parents.
There are an estimated 105,000 children in New York with a parent in prison.
Children of people in prison suffer emotional trauma from lost love ones and are more likely to live in poverty.
It costs $60,000 dollars per year to keep someone in prison in New York State, and even more for older people because medical expenses increase with age.
It costs $168,000 per year to incarcerate someone in New York City.
The United States inflicts the longest prison sentences of any country in the world.
Policy Papers and Documents