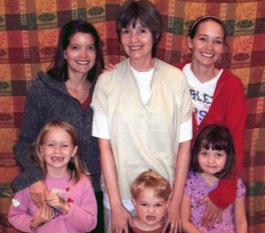 In an essay publshed in 2013, Patty Prewitt described meeting a caseworker in the Women's Easter, Reception, Diagnostic and Correctional Center (WERDCC) in Vandalia, Missouri. The caseworker told her: "I think we should start a cemetery… A graveyard for you and the others serving no-parole."  Prewitt listened to her describe flower beds and flat gravestones.  "It never occurred to me that the state was patiently waiting for me to die, although it makes perfect sense," wrote Prewitt. "In their opinion, a pine casket is my only way out, and since I am not directly sentenced to the death penalty, they must wait for me to die on my own…a second-class dead-woman-walking."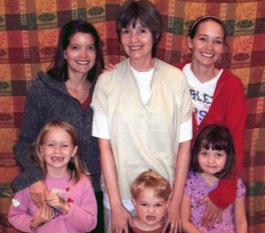 Prewitt is one of the 100,000 Americans currently life sentences with minimums so long that they will most likely die before their potential parole date arrives.  She entered prison in 1986.  Now 65, she will not be eligible for parole until 2036.  Her only hope of release is if the Missouri governor grants clemency.  In her 30 years of incarceration, six governors have already denied her, despite the pleas of her family and literally thousands of letters of support.
Prewitt is serving a life sentence for the 1984 murder of her husband Bill. She has always maintained her innocence. According to Prewitt, an intruder entered their home at night, shot Bill, and dragged her from her bed.  Investigators focused on Prewitt immediately as the prime suspect, and failed to follow up leads that supported her account. They did not collect fingerprints, ignored forensic results that she had not fired a gun, never checked out a neighbor's account of a strange car parked outside the Prewitts' home, and did not search the area for other suspects even though the Prewitts' daughter Sarah said she had heard someone in the basement. At trial, the prosecutor relied on gender bias and the fact that Prewitt had had relationships with three other men while she and Bill were separated years earlier to paint Prewitt as an unfit mother and greedy woman. Patty and Bill, high school sweethearts who married young, had separated in the '70s but reconciled and reunited by 1980.
Today, Prewitt has four surviving children and seven grandchildren. Inside, she has helped start Parents and Their Children (PATCH), a program to support incarcerated parents to maintain relationships with their children. She has also earned several academic degrees in business and computing, and tutored others. She became a certified personal trainer, and taught six of her fellow prisoners who went on to become aerobics and yoga instructors after their release. She is also an active part of the Prison Performing Arts program; a playwright whose work has been staged at the Kennedy Center; and an award-winning poet.  Her poem "Count Time!" opens a play of the same title by Elizabeth Ann Townsend, about Prewitt's life:
"COUNT TIME!"
Is it time?
Is there still time?
Will I have time? It's
About time.
Count Time!
Wait, wait to be counted.
Wait for my time.
Time is not waiting for me.
Count the time.
They're counting on me. Count
Me out.
No account!
Time is running out.