On May 21, SPAN issued a press release to over 300 Florida media outlets, along with a formal letter (attached) to Florida Department of Corrections Secretary Julie Jones, calling for humane treatment of prisoners, especially those with mental illness. The attached video is from June 5, 2014.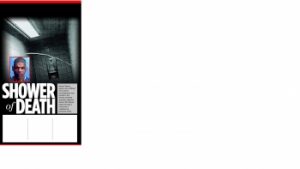 FOR IMMEDIATE RELEASE                                                                                        Contact: S.P.A.N.
May 21, 2015                                                                                     StopPrisonAbuseNow@gmail.com
Human Rights Group Urges Florida Department of Corrections
Secretary to Take Action on Behalf of Mentally Ill Inmates

Miami – SPAN (Stop Prison Abuse Now), an interdisciplinary group concerned about the treatment of inmates with mental illness, sent a letter to DOC Secretary Julie Jones requesting that she implement systemic reforms to protect inmates from abuse and torture at the hands of guards. SPAN was created in May 2014 to advocate for the humane treatment of inmates in the FL DOC with particular attention on the mentally ill.
SPAN is concerned that the Florida Department of Corrections has created conditions of confinement that endanger the health and safety of inmates, conditions that have resulted in the torture and death of inmates, particularly inmates with mental illness, and has called on Secretary Jones to implement a series of recommendations put forth by SPAN to address the culture of abuse that currently exists.
SPAN's advocacy has included:
· Creation of a petition in June 2014 to Eric Holder calling for a Department of Justice investigation of the 2012 death of Darren Rainey, a mentally ill Florida prisoner who died after prison guards locked him into a 180-degree shower. Over 205,000 people have signed so far.
· A formal request to the Civil Rights Division of the Justice Department to open a statewide investigation of conditions of confinement in Florida's prisons, a request that is pending before Attorney General Loretta Lynch.
· A meeting with State Attorney Katherine Fernandez Rundle and her Assistant State Attorneys in October 2014 to establish what investigative measures were taken on behalf of Darren Rainey. SPAN continues to follow the investigation closely.
· Testimony before Florida's Senate and House committees to provide personal insight into personal experiences with the Florida Department of Corrections.
· Mobilization of SPAN supporters throughout the state in April 2015 to encourage lawmakers to pass meaningful legislation to address conditions of confinement of inmates and reports of abuse and torture by prison guards.