Do you care about the restoration of civil rights, fair access to employment, or learning about how effective Virginia's criminal justice system actual is? The Mobile Justice Tour is coming to a town near you!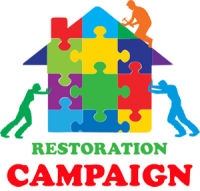 Ending Mass Incarceration & Successful Re-entry
Putting an end to road block that persist for thousands of Virginians with felony records & the incarcerated.
Providing Justice-Related Awareness & On-site Direct Services:
• Restoration of Civil and Voting Rights
• Ban the Box for Fairer Employment
• Virginia's Justice System: What's Working/What's Not
FIND AN EVENT NEAR YOU!
Saturday, January 4; 9am to 3pm;
Virginia People's Assembly (VPA); Wesley Memorial UMC,
1720 Mechanicsville Turnpike
Richmond Virginia 23223
Thursday, January 9; 6:30pm;
Martin Luther King, Jr. Christian Church
11400 Northshore Drive
Reston, Virginia 20190.
Saturday, Jan. 11; 12:30pm to 3pm
Lynchburg Public Library, MLK, Jr.
2315 Memorial Ave
Lynchburg, Virginia 24501
Thursday, January 16; 6 pm to 9 pm
Ferrum College: Franklin Hall/Blue Ridge Mtn Room;
Ferrum, Virginia 24088
Saturday, January 18; 10 am to 3 pm
Alpha Kappa Alpha Sorority, Inc.
Central Rappahannock Library
1201 Caroline Street
Fredericksburg, Virginia
Tuesday January 28; 4pm to 7pm
William R. McKinney Library
137 S. Sycamore Street
Petersburg, Virginia 23803
These events are free and open to the public.  All are welcome! For additional information please visit the website or call:
Lillie      
(804) 426-4426
Richard  
(804) 246-6756
www.RestorationCampaign.Org