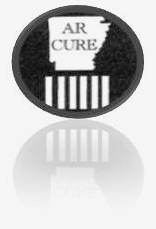 Arkansas CURE works to promote rehabilitation for the benefit of the community as a whole, and of the incarcerated individual through meaningful criminal justice reform by advocating for meaningful change through the legislative process.
Arkansas CURE is one of many organizations that is networking resources and leveraging ideas into tangible benefits for all.
Connect with us
About Us
Citizens United for Rehabilitation of Errants (CURE) is a grassroots organization that was founded in Texas in 1972. It became a national organization in 1985, by 1990, CURE had established State Chapters and affiliates throughout the United States. In 2005, CURE became an International Organization.
Arkansas CURE has been a viable advocate for positive change in prison reform since 1996. Our members include incarcerated citizens, their loved ones, business and community leaders', prison ministries, returning citizens and concerned citizens who seek the rehabilitative opportunities needed for all to turn their lives around.
AR.- CURE    P.O. BOX 11554    CONWAY, AR 72034