The state went from 700 people waiting in jail for beds vacated under Act 570 to 2700 after the Board of Correction changes Parole policy. A wave of the pen increased prisoner backlog by nearly 4x – and then we needed to spend more money on prisons?
Prior to the start of the special session on Monday, prison reform activists voiced opposition to funding more prison beds instead of investing in rehabilitative methods.
"What we're doing in Arkansas is mass incarceration," said Leta Anthony of the Central Arkansas ReEntry Coalition. "There are incidents where prison is appropriate, but we're warehousing people and sending them through a revolving door."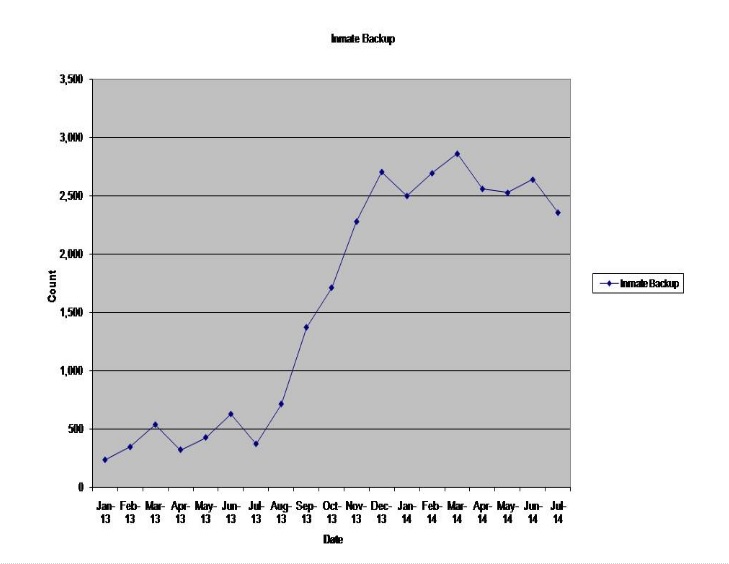 The data show the spike activists described as happening over six months, immediately following the parole system crackdown.