A group of state Attorneys General can't get their hands out of prisoner family pockets.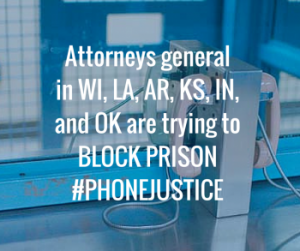 On October 22, 2015 the Federal Communications Commission voted to cap the rates and fees companies charge those families struggling to keep in touch with incarcerated relatives by phone.
Now, attorneys general in several states are joining with phone companies to try to block this positive step towards criminal justice reform.  Join the fight for prison phone justice and send them a message.