A familiar message heard since the 1990's by family and friends of Arkansas incarcerated citizens. Some may remember the old voice message of MCI and the all too familiar voice message of Global Tel link. The next voice message to be heard will be coming from Securus Technologies.
Although the voice message will change in the next month or so… the tone still digs deep into the pocket book of the family and friends who press "0" to accept a call.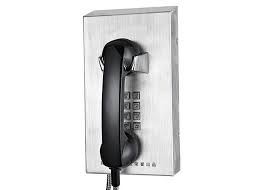 Many voices asked that the new contract be based on an equal cost for in-state and out-of-state calls (extra fees and commissions to connect calls were banned for out-of-state calls ordered by the FCC in August 2013), however this was not part of the new contract.
The message received for the new contract is:
Securus Technologies was awarded the contract in October 2014
In January 2015, the state was sued claiming that the prison evaluation committee did not assign points to the individual requirements of the request for proposals that would allow a third party to assess the review.
Under the proposed contract terms, the prison system will take a 73 % commission on calls. (The previous contract with Global Tel link paid a 45% commission.) Both providers charge a $3 connect fee.
Revenue from telephone calls in fiscal 2014 — which covers the period from July 1, 2013, to June 30, 2014, was $1,237,607 for the Department of Correction and $299,770 for the Community Correction Department.
Video visitation will be available in the future. The Securus Video Visitations would be limited to 30-minute sessions at a cost of $12.99 plus taxes, fees and surcharges. The prison system will receive a 20% commission on this service. Director Kelley and the Board of Corrections have stated that the prison system would not have it become a replacement for face-to-face visits. i
i arkansasonline.com/news/2015/apr/14/prison-contract-could-generate- millions/?f=news-arkansas