A victory party was held at the IMC for the Campaign for Prison Phone Justice.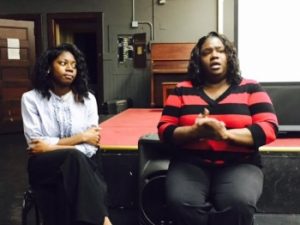 On December 4, 2015, UCIMC held a celebration gathering for Prison Phone Justice featuring Wandjell Harvey Robinson, Annette Taylor, and State Representative Carol Ammons.
We had about 40 people show up – the majority of attendees were impacted family members. We raised a total of $350 from 14 people.
Carol Ammons gave an eloquent speech you can watch and read.