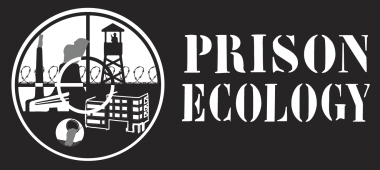 The mission of the Prison Ecology Project is to map the intersections of mass incarceration and environmental degradation, and create action plans to address the multitude of problems found there.
The Prison Ecology Project addresses issues such as: damage of sewage and industrial waste from overpopulated and under-regulated prisons into to water ways; threats to listed species by the ongoing construction and operation of prisons in remote, environmentally-sensitive rural areas; and environmental justice concerns regarding prisoners, staff and surrounding communities.
Check out our partners at The Campaign to Fight Toxic Prisons
Media Inquiries
Panagioti Tsolkas
- Prison Ecology Project - (561) 360- 2523
Press Releases
One hundred and seventy-five environmental and social justice organizations, including HRDC's Prison Ecology Project, sent a letter to the Obama administration today opposing a set of proposed regulations that would place crippling burdens on citizens who petition to protect imperiled animals and plants under the Endangered Species Act.
The Center for Biological Diversity and Human Rights Defense Center sent letters urging the Kentucky Department of Environmental Protection and Department of Fish and Wildlife to oppose a new maximum-security prison in Letcher County.
The proposed prison project cannot proceed unless the BOP complies with the requirements of the National Environmental Policy Act. Based on HRDC's findings set forth in the comment, the EIS fails in numerous respects...
Press Coverage