Vox explains corporate America's continuing financial abuse of prisoners through debit release cards and Senator Booker's request to the Consumer Financial Protection Bureau to impose stricter regulations on the practice.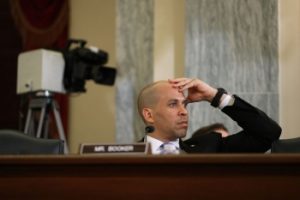 Consumers aren't typically exposed to the stringent fees prison bankers impose on released inmates, in large part because the typical consumer could just go elsewhere, and such exorbitant fees and charges would draw the ire of lawmakers and regulators. But business competition isn't really a problem for prison banking services, which essentially hold a monopoly in many prisons and jails across the country. Regulatory oversight isn't an issue either, because prepaid prison cards are by and large ignored by regulators like the Consumer Financial Protection Bureau.
Read more about these egregious practices and let your lawmakers know this must stop!
http://www.vox.com/explainers/2015/11/3/9661554/prison-bank-prepaid-card