In Oklahoma's prison system, inmates spend millions of dollars a year from their trust accounts, buying canteen items and paying restitution, fines and other costs.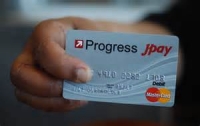 OklahomaWatch.Org has a full series going on prisoners of debt and the prison profiteers who profit.
Much of that money comes from family members. They deposit funds into inmates' "trust fund accounts" that are part of the Department of Corrections' offender banking system.
The numbers are shocking when you start to think about how many people are impacted.
In an investigative report in September, the nonprofit Center for Public Integrity reported that JPay is the largest prison banker in the nation, providing money transfers to 1.7 million offenders in 32 states. JPay pulled in more than $50 million in revenue in 2013 and was expected to transfer more than $1 billion in 2014, the center reported.