After a decade of high prison phone rates and the hardships they cause, Alex Friedmann, along with several other advocates, will lead a panel discussion of the problem and share a touching letter from a Washington State mother whose son is incarcerated in Alaska.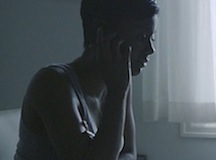 Noel Ululani Woodward will not be making the trip from Washington State to Washington D.C., but she will view the workshop via webcast. Alex Friedmann, Associate Director for the Human Rights Defense Center and Managing Editor of Prison Legal News, plans to speak on behalf of Noel at the workshop in Washington, D.C., by reading a letter she submitted to the Washington Prison Phone Justice Campaign.
In her letter, Noel talks about how her phone calls to her son serve as the main way they keep their familial bond intact. Because her son is imprisoned in Alaska, about 1,560 miles from her home in Seattle, Washington, telephone communication serves as a vital life line for the two.
Prison Legal News researched 2012 phone rates and commissions for all fifty states and concluded that, unfortunately for Noel and her son, Alaska and Washington share very high phone costs and kickbacks. Further proving the point, Noel reported to the Washington Campaign that her last forty-two minute call to her son cost this semi-retired mother a whopping $59.12!
As a result of these high costs, Noel is asking the FCC to rule favorably on behalf of the 2.7 million children who require contact from their parents, their mothers and/or fathers, and to provide some economic relief to those families in the form of an affordable telephone system. Noel goes on to say,
"I ask that your action (FCC) be extended to the more than two million men, women, and children who are incarcerated in prisons throughout the United States. The men, women, and children who are imprisoned and either granted an early-release date or paroled; those who will be free to return home to reintegrate with their families on the outside, require economic relief as well. This, in turn, becomes a 'win-win' situation for everyone: the prisoner and their family, and society as a whole."
We at the Campaign can hardly state the case any more clearly. That is why we are building a grassroots network to combat the high rates and kickbacks in this very unfair monopoly developed by the prison phone companies. Please stay tuned to this Campaign website, continue to share your stories, and urge the FCC to cap the rates on prison phone calls. By keeping the lines of communication open between family members and their loved ones, the rates of recidivism drop dramatically.