Not One More Deportation! Rally When: Wednesday, June 11th from 2:00PM Where: Worcester City Hall, 455 Main St, Worcester, MA Join us in solidarity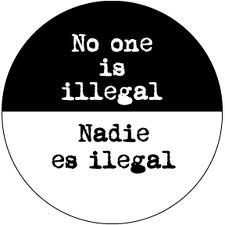 President Obama is coming to Worcester on June 11th for a high school graduation and together we are telling him to stop deportations now! Our families belong together.
While we congratulate Worcester Tech Seniors, graduation is supposed to be a happy milestone in EVERY student's life. Yet hundreds of thousands of immigrant youth across the U.S will graduate without having their mothers, fathers and loved ones present.
In June 2012, President Obama signed the Deferred Action For Childhood Arrivals (DACA), which protected millions of youth from being deported from the U.S. and allowed them to work and study. However, their parents are still subject to the threat of deportation. Every day 1,100 immigrants are deported, and by 2014, the Obama administration has deported 2 million people — more than any other President in American history.
On Wednesday, June 11th at 2:00 PM we will rally in front of City Hall and demand an end to all deportations. We will not allow the Obama Administration to continue to tear apart our communities and separate our families! Stop all deportations and expand Deferred Action for all! Will you join us?