Unable to attend the May 7 Jobs Not Jails community gathering? Read up on what we did, and how you can get involved. #JobsNotJails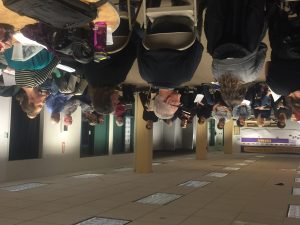 We had a good general meeting on Saturday May 7 and wanted to share the highlights with you:
1. We celebrated the passage of the repeal of the $500 fine and up to 5 years waiting time for ex-prisoners to regain their driver's licenses. At any one time, this made it impossible for 7000 people to get their licenses which affected their ability to get jobs, get to jobs, get their families to school, medical appointments, and food shopping. THANKS to all who worked to get this passed.
2. We are asking people to contact their State Representatives now about both them supporting and speaking to Speaker DeLeo about scheduling a vote on the Senate 2176, the bill to raise the threshold for what constitutes a felony for theft from the current $250 up to $1500. The Senate has passed this bill already.
3. Statewide lobby day for the criminal justice bills still alive in the legislative process on May 25 at 10:30 at the State House, details forthcoming.
4. BIG Opportunity this fall to influence new criminal justice reform legislation that the Governor, House Speaker, Senate President will together file by January.
We will have a statewide action on this in November, details to follow. Stay tuned!
We are researching what our proposals will be that would greatly lessen incarceration, increase treatment, increase public safety….see draft in the attachment. Send your feedback along to Lew Finfer: lewfinfer@gmail.com.
We will aim to meet again in September.
Attached to this post are the materials we handed out at the May 7 Meeting:
Page 1: May 7 agenda
Page 2: Interest Cards
Page 3 & 4: Proposed reforms (Remember: send your feedback along to Lew Finfer: lewfinfer@gmail.com)
Page 5 & 6: Information on criminal justice bills that are still alive and what you can do to support them
Page 7 & 8: Our proposal on how to get job funding into the budget