Help R.I.H.D., Inc. to correct all unfair jury trials in Virginia.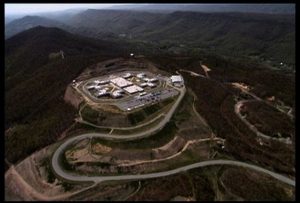 Help R.I.H.D., Inc. to correct all unfair jury trials in Virginia.
In 1994 the Virginia General Assembly passed laws abolishing parole for all persons convicted of non-violent and violent crimes committed on or after January 1, 1995, allowing only for geriatric release for certain class of offenders over the age of sixty or sixty-five.
When these laws came into effect in 1995, the court rules at the time prohibited judges from instructing juries in non-capital cases that the offender would not be entitled to parole if sentenced to a term of incarceration, even in cases where the jury
requests to know whether the offender would be entitled to parole.
As a result, juries who sentenced offenders in the months and years following the abolition of parole were not instructed by judges that parole had been abolished. Consequently, juries across Virginia imposed sentence under the erroneous impression that only a fraction of the sentence would be served by the offender.
It was not until June 2000, in the case of Fishback v. Commonwealth , 260 Va. 104, 532 S.E. 2d 629 (2000), that the Virginia Supreme Court ruled that judges must instruct jurors in all non-capital cases that parole has been abolished. In reaching its decision, the Supreme Court confirmed what had long been obvious to observers of Virginia criminal justice system: that instructing juries who will impose sentence that parole has been abolished would ensure a fair trial for both the offender and the Commonwealth.
Sadly, however, the Supreme Court declined to make its Fishback ruling retroactive, meaning that those offenders whose convictions had become final before the ruling would not be entitled to a new sentencing by a jury that is properly instructed on the abolition of parole.
Help Prisoner and Families for Equal Rights and Justice (PAFERJ) a subsidiary of R.I.H.D., Inc. to correct all unfair jury trials in Virginia.
To learn how to become proactive and lend your support for equal rights, contact Lillie Branch-Kennedy at email: rihd23075@aol.com or Brenda Jefferson-McLaurin at brendajRIHD@gmail.com.  Join Us when the 3rd Mobile Justice Tour visits your area (see below schedule)
Please share with everyone, especially ithose incarcerated.
3rd MOBILE JUSTICE TOUR SCHEDULE:
SEPTEMBER: 
Tuesday, September 16, 2014
3pm -7pm
First Baptist Church
632 West Main Street
Charlottesville, VA 22903
OCTOBER:
Tuesday, October 14, 2014
4pm – 7pm
Pathways
1200 West Washington Street
Petersburg, VA 23803
Thursday, October 16, 2014
2pm-4pm
MLK, Jr. Public Library
2315 Memorial Avenue
Lynchburg, VA 24501
Saturday, October 25, 2014
3:30pm SHARP
Knights Inn
312 West Stuart Drive
Galax, VA 24333
Tuesday, October 28, 2014
5pm -8pm
Main Library
4207 Victory Boulevard
Hampton, VA 23669
Tuesday, October 30, 2014
6pm-8pm
Trinity Family Life Center
3601 Dill Road
Richmond, VA 23222
NOVEMBER: 
Thursday, November 6, 2014
5pm-8-pm
Reston Regional Library
11925 Bowman Towne Drive
Reston, VA 20190
Thursday, November 13, 2014
3pm-6pm
Williamson Road Library
3837 Williamson Road, NW
Roanoke, VA 24012
Tuesday, November 18, 2014
6pm -8pm
Wesley Memorial United Methodist
1720 Mechanicsville Turnpike
Richmond, VA 23223
Thursday, November 20, 2014
2pm-4pm
Ellen Coolridge Burke Library
4701 Seminary Road
Alexandria, VA 22304
Tuesday, November 25, 2014
3pm-6pm
Main Street Library
174 South Main Street
Harrisonburg, VA 22801
DECEMBER:
Tuesday, December 2, 2014
2:30pm to 5pm
Meyera E. Oberndoft Central Library
4100 Virginia Beach Boulevard
Virginia Beach, VA 23452
Thursday, December 4, 2014
Crewe Town Library
5pm to 8pm
400 Tyler Street
Crewe, VA 23930
Thursday, December 11, 2014
4:30pm – 7pm
Rappahannock Library
1201 Caroline Street
Fredericksburg, VA
Lillie Branch-Kennedy
Founder/Executive Director
RIHD, Inc. – PO Box 55 – Highland Springs – Virginia 23075
(804) 426-4426
http://www.rihd.org
"Our lives begin to end the day we become silent about things that matter" — Dr.  Martin Luther King, Jr.