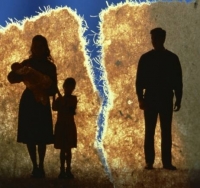 Families United to Decarcerate Michigan is a group of citizens and organizations bringing awareness to the issues of over-incarceration in our state. We want to engage the citizens of Michigan to ask for improvements and reinvention of the criminal justice and corrections system so that our tax dollars will be better used and a more humane approach implemented.
Support ending the loss of family visits. Sample letters and pledges supporting the restoration of family visits will be coming soon.
About Us
Decarcerate Michigan is a network of citizens and organizations within Michigan who are working to the address the issues of mass incarceration and the effects on our communities.
Please join us as we address issues that affect families, children, and communities across our state.  We will bring attention to issues that create turmoil and injustice to many families and loved ones who are dealing with someone serving time on the inside, including: the high rates of incarceration, long-term prison sentences, lack of adequate rehabilitation, lack of treatment and programming, treatment of released citizens.
If you are an organization with interest in being a partner with Decarcerate Michigan, please contact:
citizensforprisonreform@yahoo.com
PRIORITIES FOR 2015 ARE AIMED AT REDUCING THE BARRIERS TO FAMILY INVOLVEMENT
Provide an orientation for family members about prison policies and procedures;
Develop procedures for use of the standard Patient's Authorization for Disclosure of Health Information;
Increase the number of prisoners who receive visits.
Maximize visiting hours and days to avoid frequent termination of visits.
Eliminate the rule that takes away visiting rights for substance abuse violations;
Allow prisoners to make phone calls while in segregation;
Add a family member to the Michigan Correctional Officers' Training Council; and
Create a policy and procedure on Guardianships.
ADDITIONAL GOALS COORDINATION OF PROGRAMMING AND REENTRY PLANS
MDOC should determine and implement whatever programming is determined to be necessary for each prisoner's successful reentry.
Each prisoner must be enabled to complete required programming before earliest release date (ERD).
Each prisoner should have 30 hours per week of work, education, and other programming.
Teach marketable vocational skills to prisoners.
Increase incentives for employers to hire people with criminal records.
IMPROVE TREATMENT OF PRISONERS WITH SPECIAL NEEDS
Include annual, specialized training for all staff on recognizing and working with mentally ill and cognitively impaired prisoners.
Limit the length of stay in segregation to a maximum of 30 days. Create additional Secure Status Residential Treatment Programs.
MAKE PAROLE PRACTICES MORE COST-EFFECTIVE AND FAIR
If the Parole Board requires programs beyond those recommended in RGC, it must do so in time for the prisoner to complete them prior to the ERD.
Place the parole packets sent in by family or advocates in prisoner's file in time for Parole Board member to review prior to the first parole interview.