It costs $5 million PER DAY to run Michigan's prison system.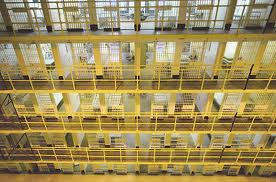 The Detroit News published a piece announcing the efforts of the nonpartisan Council of State Governments which seeks alternatives to the costly, bloated, inefficient and unfair prison policies that devour two billion dollars in Michigan every year. The article reads, "Michigan's incarceration rate is 31 percent higher than the Midwest average." Not exactly how we want to lead the region.
Add your comments and continue the discussion.