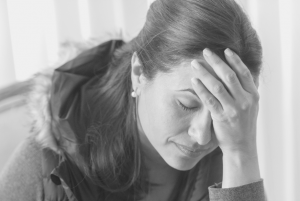 Audio Submission by, Tracy
Amended Transcription of Audio:
They're treated like animals in there, and that's my son in there. I'm not just going to forget about him. He was at Moore Haven, and he called me, and he said, "Mom," he says, "they're taking sick people and putting them in with other sick prisoners." 
And, you know, there's people working there that were bringing it in. And then they just – everybody was afraid to say they were sick because they didn't want to go in that room and be forgotten. You know, these are human beings. You know, these could be your son or your cousin or your, you know.
And he was really sick. And all they gave him was an aspirin. And they had water fountains in there, I guess. But I don't think they were working properly. So I wrote a letter and of course, I didn't say anything as far as my name or anything. I just said that I heard there was inhumane things going on in that prison.
And, you know, I prayed on it and stuff because I want to do the right thing, but I don't want to harm my son. I just wanted to let them know that I was aware. Now they moved my son out of there to a prison another hour away. He's in Sumter Correctional Facility now. And no AC. So I don't know if he's getting punished.
When I wrote the letter, I think what they did was – because they listened to your calls, you know, and they put two and two together. It makes me wonder, gosh. Because I've always voiced my opinion. I'm that way in life, you know, and I'm a mama bear.
I'm in a group on Facebook, "The Addict's Mom". Everybody on my Facebook page would say, don't say nothing; don't do nothing. Well I always have for years and I never had any bad luck. Yeah, it's going to make me wonder, should I, could I, what could happen, is they're going to be any kind of – what do you call it – recourse. Recourse. Because there was.
I don't know, I guess if you speak up, you get consequences. That's what it seems to me, anyway. I would definitely think twice about it now.